The new Mediterranean diet
Imagine the flavors and the scents you love from the best Italian cuisine.
Imagine a dish that you can share with all but all the people who are important to you.

Imagine itcomes from sustainable agriculture and respects the environment .
Imagine that at the center is the person and that it was designed just for you.
A new idea for the aperitif and a healthy product to put at the centre of your table. Also good to use in all traditional recipes.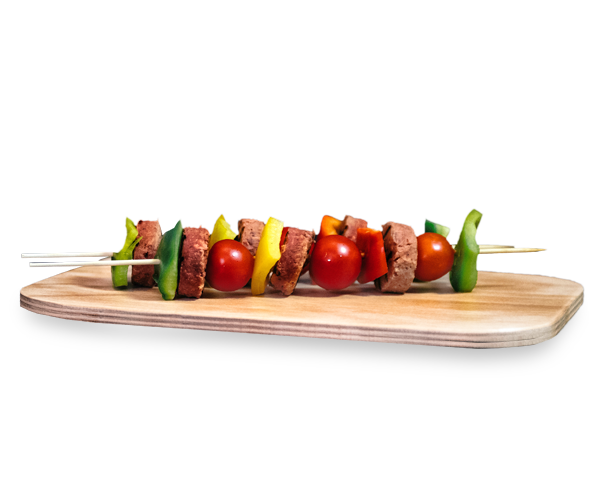 For an evening with friends, your family or whomever you like, we have MAGNO MiniBurgers, you finish it with one bite.
But be careful because one pulls the other.
NUTRITIONAL VALUES PER 100 G
| | |
| --- | --- |
| Energy (kJ) | 630 |
| Energy (kcal) | 150 |
| Fats | 3.0 g |
| of which saturated | 0.4 g |
| Carbohydrates | 17 g |
| of which sugars | 1.0 g |
| Protein | 11 g |
| Fibres | 5.0 g |
| Halls | 2.1 g |
Fresh, low-fat food preparations, sources of fiber and rich in sunflower and pea protein.
Fresh, low-fat food preparations, sources of fiber and rich in sunflower and pea protein.
Ingredients: water, legume flour (lentils, pea), textured sunflower protein 6%, restructured pea protein 6%, alcohol vinegar (contains sulphites), restructured lentil flour 5.5%, starch (potato, maize, tapioca), vegetable fiber (psyllium, carrot, bamboo, citrus), natural flavoring, beetroot extract, salt, tomato concentrate, onion, white pepper.
The products are preservative-free.
The products are preservative-free.

The chain that produces Magno is Social Farming. That is why its ingredients also include the passion and love with which fragile people work every day in the various production phases to bring it to your table, thus having the chance to improve their lives thanks to a job and many new friends.
WHO WE ARE
At Magno, we believe there is a way of eating that puts everything that is important to you at the center: flavor, people, health, the environment. Our mission is to produce delicious burgers and protein patties using simple plant-based ingredients. Lots of taste with no gluten, no soy and no preservatives.
We mainly use raw materials grown on our own fields in a sustainable and environmentally friendly way.
Mission
We are a chain of small farms in Agro Pontino, one of the most beautiful, fertile and historically rich areas you can visit. We have decided to invest in research with the aim of combining the ancient tradition of local products with innovation, so that everyone can enjoy new flavours rooted in the incredible taste of tradition. We believe in environmental and social sustainability. Our products are a way of sharing our love for these places and our history with you too.